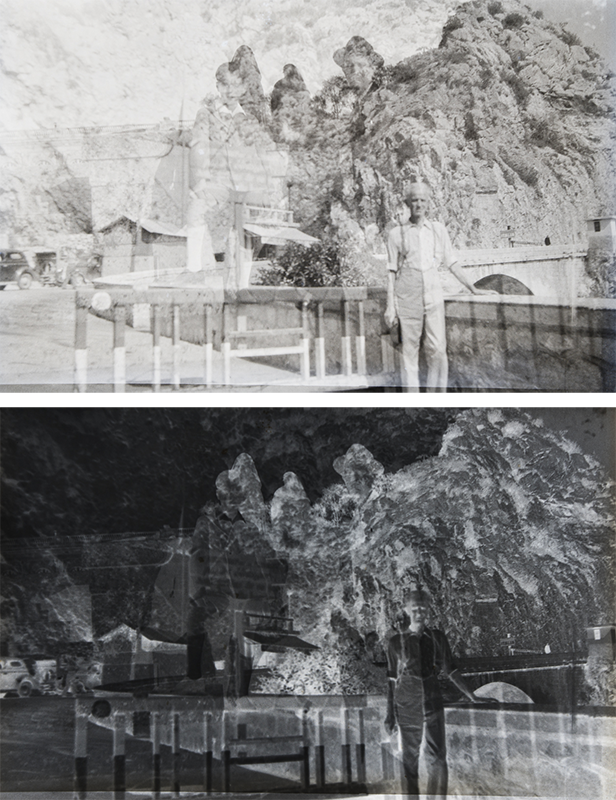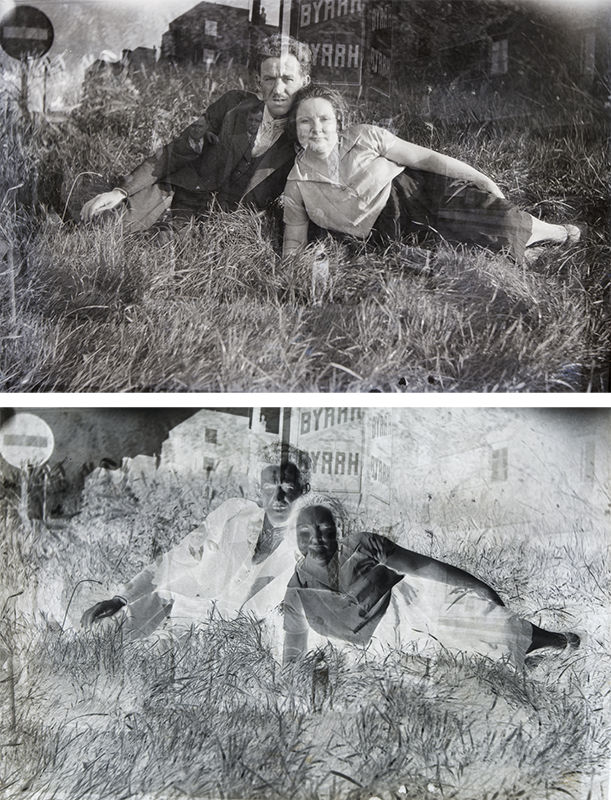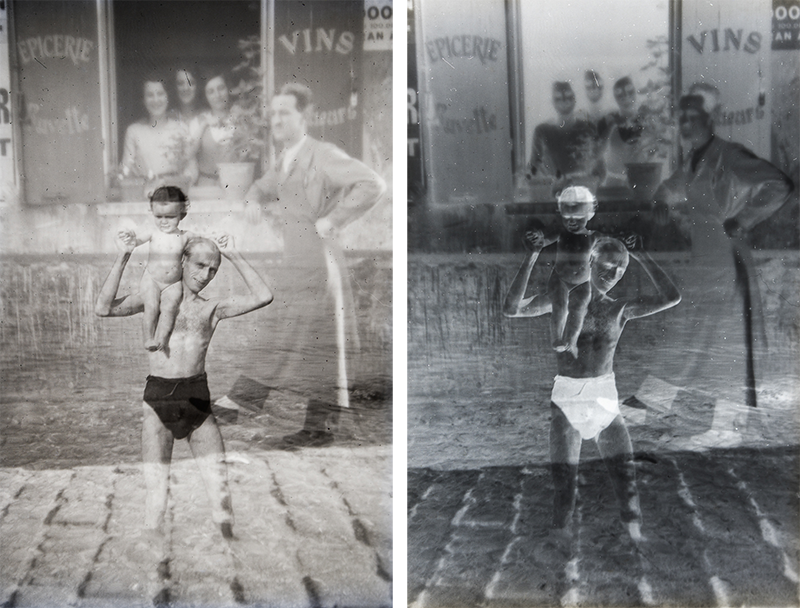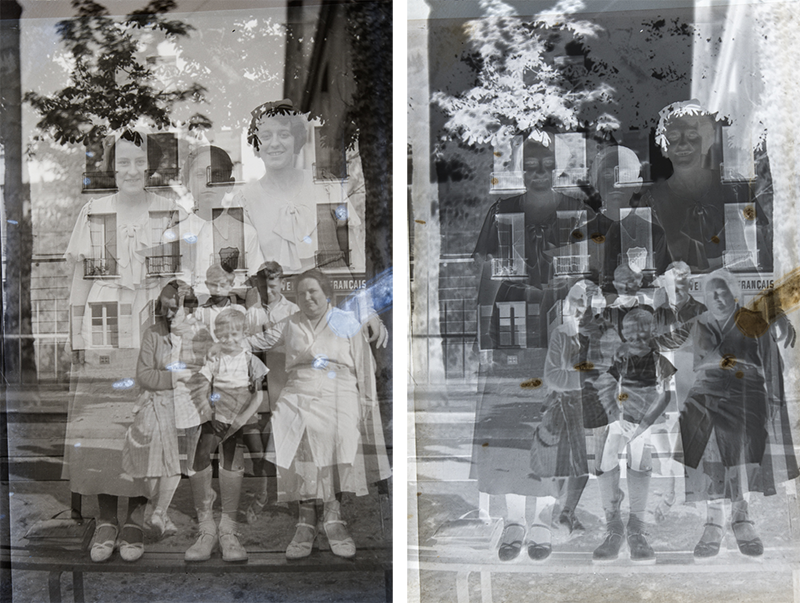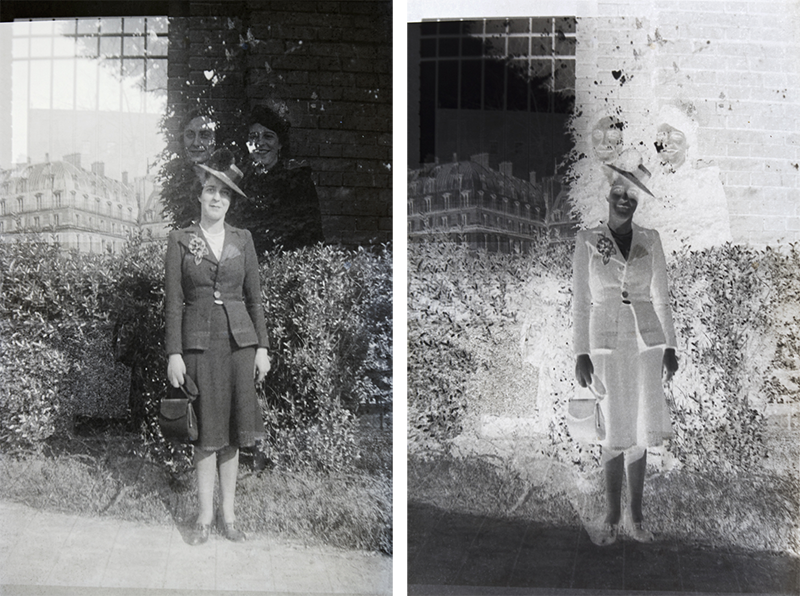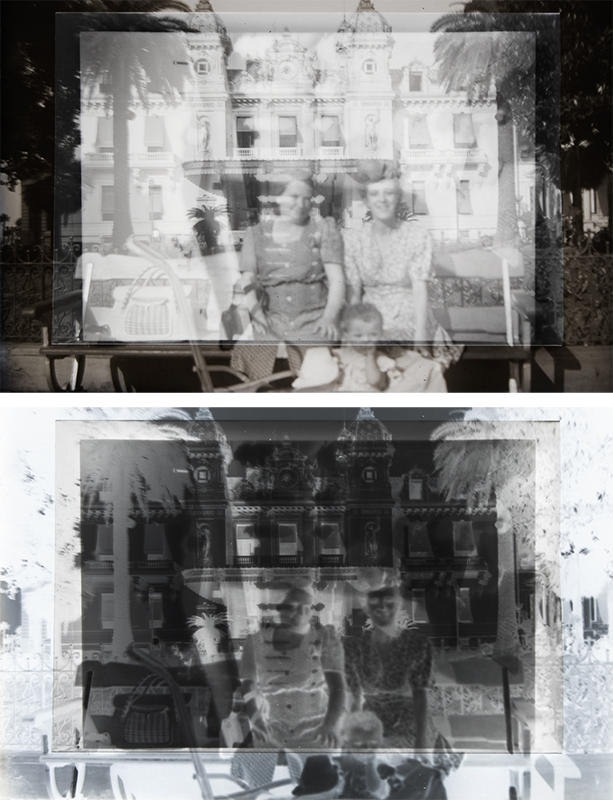 Spectra 


We usually take pictures to remind us of specific moments, often associated to people and places. But what happens when the pictures loose every connection with us and, like in this case, end up at a flea market perused by strangers?
These orphaned photographs are without affective links, the context of the shot is unclear, the people shown are mere apparitions. The image is made harder to read by layering two negatives on top of another, creating thus a new, arbitrary composition in which the people and places appear evanescent and indistinct. Through this procedure the idea of photography as evidence of existence and vessel of memory is denied and at the same time reaffirmed.  
_______
In genere scattiamo fotografie per ricordare momenti particolari, spesso associati a persone e luoghi. Ma cosa succede se le fotografie perdono ogni collegamento con noi e se, come in questo caso, finiscono in un mercato delle pulci e vengono per essere vendute a sconosciuti/e?
Queste fotografie orfane sono prive di legami affettivi, il contesto in cui sono state scattate è congettura, le persone rappresentate sono mere apparizioni. Accentuando la difficoltà di decifrare l'immagine tramite la sovrapposizione di due negativi e creando composizioni arbitrarie, in cui le persone e i luoghi appaiono evanescenti e indistinti, viene invalidata e al contempo affermata l'idea di fotografia come testimonianza e portatrice di memoria.